Our PTs have extensive training and experience helping people recover from surgery, manage chronic issues and prevent further sports injuries.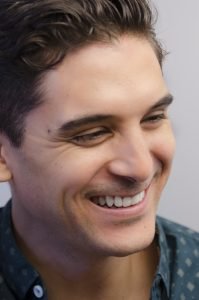 Dr. Paul Ochoa
PT, DPT, OCS, COMT, LMT
Dr. Ochoa is an Orthopaedic specialist and a Certified Orthopedic Manipulative Therapist with an extensive background in massage therapy. As a native New Yorker, he founded F Squared in 2011 and has maintained its unique one on one treatment model, ensuring the highest quality of care. Currently, he is enrolled in the NAIOMT (North American Institute of Manual Therapy) fellowship program, an advanced manual and clinical reasoning program, scheduled to graduate in 2019.
Dr. Monique Dupree
PT, DPT, OCS, COMT
Dr. Dupree is an Orthopedic clinical specialist and a Certified Orthopedic Manual Therapist who's clinical style and expertise are products of her extensive studies with the Maitland group and NAIOMT, two manually based post graduate programs. Her attention to detail has been praised on Yelp and ZocDoc!
---
Dr. Thom Walsh
PhD MSPT, OCS, DipMDT, PES
Dr. Thom Walsh is the author of Finding What Matters Most to Patients (2019) and Navigating to Value in Healthcare (2017). He is an Adjunct Professor at the Dartmouth Institute for Health Policy and Clinical Practice and a Visiting Associate Professor of Community Medicine at the Oxley College of Health Sciences at the University of Tulsa.
Thom is a Physical Therapist with board certification as an Orthopedic Clinical Specialist and sub-specialty training as a spine specialist and a performance enhancement specialist. His clinical career has included work with elite and tactical athletes and spanned private practice and academic settings. Throughout that time, he has been particularly interested in researching patient outcomes and the systems, processes, skills, and policies needed to continually improve them. These led him to pursue an MS in Evaluative Clinical Sciences and a PhD in Health Policy.
Professor Walsh's peer-reviewed and general audience articles on patient-reported outcomes, shared decision making, change management, and leadership have appeared in numerous publications, including the BMJ, JAMA, Spine, The Journal of Healthcare Management, Forbes, The New America Foundation, and The Atlantic. In addition, Thom's career was featured in the September 3, 2018 edition of Managed Care. Learn more about his books and articles at http://www.thomwalsh.net.
Thom enjoys hiking, running, reading, and serves his community as a search and rescue specialist. In addition, he has volunteered with Team Rubicon, a disaster relief and humanitarian aid organization.
Dr. Morgan Locker
PT, DPT, MSCS, LSVT BIG
Dr. Morgan Locker received her B.S. in Kinesiology from University of Maryland and Doctorate in Physical Therapy from Touro College where she received awards for both clinical excellence and academic excellence. Her interest in movement science, fitness and wellness, as well as her past experience as a dancer led her to the field of physical therapy. Morgan has experience working with both neurological and orthopedic conditions.
Morgan has multiple certifications in physical therapy; She is a certified Kinesiotape practitioner, Multiple Sclerosis certified specialist, and LSVT BIG certified clinician. Morgan is also a lab assistant at Dominican College's Doctorate-level physical therapy program for several courses including neuromuscular assessment and treatment, spine, motor learning, and therapeutic exercise. She is currently pursuing a manual therapy certification through The North American Institute of Orthopedic Manual Therapy (NAIOMT).
Morgan is dedicated to providing the best treatment to her clients, so they can reach their maximum potential. This is performed through a thorough, detailed functional assessment and analysis to determine the specific cause of symptoms and/or dysfunction, followed by creation of an individualized treatment plan in order to achieve pain-free, optimal function.