Aaaaaaand we're back!
If you haven't heard of Lunch Lab, you might be missing out on the most interesting thing you could do on a Thursday between 1 and 2pm.
Lunch lab is a monthly talk by healthcare and healthcare related professionals on topics relating to questions and situations we come across when working with our patients and clients, daily. It is an open discussion led by an experienced practitioner with insight on these topics.  Our talks typically last 30 mins followed by an open Q&A for 20 mins.
If you missed out last Lunch lab, you can check it out on our facebook page
This month: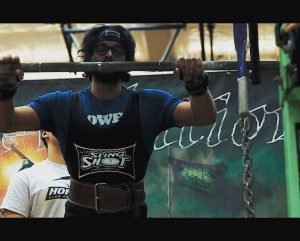 Teddy Sanchez Jr is a certified strength coach, nutrition specialist, and competitive powerlifter based out of New York City. He has 13yrs+ of fitness experience which includes one on one as well as group training. He recently competed in his first powerlifting meet amassing over 1000lbs between the three lifts—hitting close to triple body weight on the deadlift—while maintaining a healthy body weight. As a nutritional coach, he aims to create customized macronutrient programs and sport's specific meal plans to optimize performance and maintain aesthetics. You can find Teddy lifting heavy things on his social media (@Teddy_Sanchez_Jr) and take a look at his upcoming fitness content on his YouTube channel in 2018.
Teddy will betaking about some current concepts in nutrition in the context of exercise and exercise goals.  His non-judgmental, keep it simple approach to nutrition is refreshing and easy to incorporate into anyones life.
We can't wait to see you there!
Where?
Our Studio 26 home, of course- Located at 250 W 26th street, 4th floor
When?
January 25th – Begins promptly at 1pm
How?
If you'd like to join us please shoot us an email to Frontdesk@f2pt.com and let us know you're coming!