Our PTs have extensive training and experience helping people recover from surgery, manage chronic issues and prevent further sports injuries.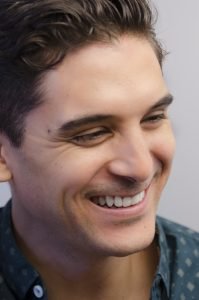 Dr. Paul Ochoa
PT, DPT, OCS, CMPT, LMT
Dr. Ochoa is an Orthopaedic specialist and a manually certified Physical Therapist with an extensive background in massage therapy. As a native New Yorker, he founded F Squared in 2011 and has maintained its unique one on one treatment model, ensuring the highest quality of care. Currently, he is in the NAIOMT (North American Institute of Manual Therapy) fellowship program, an advanced manual and clinical reasoning program, scheduled to graduate in 2019.
---
Dr. Monique Dupree
PT, DPT, OCS, COMT
Dr. Dupree is an Orthopedic clinical specialist and a Certified Orthopedic Manual Therapist who's clinical style and expertise are products of her extensive studies with the Maitland group and NAIOMT, two manually based post graduate programs. Her attention to detail has been praised on Yelp and ZocDoc!
---