Our PTs have extensive training and experience helping people recover from surgery, manage chronic issues and prevent further sports injuries.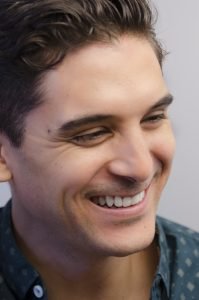 Dr. Paul Ochoa
PT, DPT, OCS, COMT, FAAOMPT
Dr. Ochoa is a Fellow of the American Academy of Orthopaedic Manual Physical Therapists (FAAOMPT) with a specialty in Orthopaedic injuries (OCS) and a Certified Orthopedic Manipulative Therapist (COMT) with an extensive background in massage therapy. As a native New Yorker, he founded F Squared in 2011 and has maintained its unique one on one treatment model, ensuring the highest quality of care. He is an active member of the American Physical Therapy Association (APTA) and the North American Institute of Manual Therapy (NAIOMT).  He has been an active Trapeze Flyer at the Trapeze School of New York (TSNY) and has a passion since 2016 and has worked with local and international Dance companies and professional circus performers.  His passion for working with runners has been fueled by his studies with research giants like Chris Johnson and Bryan Heiderscheit.  
Dr. Monique Dupree
PT, DPT, OCS, COMT
Dr. Dupree is an Orthopedic clinical specialist and a Certified Orthopedic Manual Therapist who's clinical style and expertise are products of her extensive studies with the Maitland group and NAIOMT, two manually based post graduate programs. Her attention to detail has been praised on Yelp and ZocDoc!
---
Nick Langelotti, PT, DPT, OCS
Dr. Langelotti is a Board-Certified Clinical Specialist in Orthopaedic Physical Therapy (OCS) as recognized by the American Board of Physical Therapy Specialities. Additionally, he has been an active member of the American Physical Therapy Association throughout his graduate studies and career. He specializes in treating patients presenting with musculoskeletal conditions through the lens of a biopsychosocial model. He places a large emphasis on building relationships with his patients by utilizing an individualized, evidence-based care approach to achieve patient-specific goals.
Nick was an avid soccer player growing up, playing all throughout the country, in Italy and through college at Northeastern University in Boston, Massachusetts. This time playing did not come without its fair share of injuries. This is where he was first introduced to physical therapy. Frustrated with his own care, he took it upon himself to dive into the research and principles surrounding rehabilitation to reach his goals. And so a medium to help others was born and Nick went on to receive his DPT from the University of Utah. He began his practice in Washington at a highly regarded outpatient orthopedic clinic in the greater Seattle area working with a wide range of patients from young athletes to grandparents, professional athletes and everyone in between. Most recently, Nick traveled North America and Europe with the US Snowboard halfpipe team as their team physical therapist and is currently a member of the medical pool for the United States Ski and Snowboard Association.
Outside of the clinic Nick enjoys surfing, skateboarding, snowboarding, running, playing soccer, cooking (and eating…), a warm cup of coffee, listening to a variety of podcasts and regularly combing through the ever-evolving research of rehabilitation.
Autumn Rauchwerk
Autumn is a Nutrition Counselor and Registered Yoga teacher who has been practicing in New York City for the past three years. In her nutrition practice, she works with clients in person and virtually on sustainable behavior changes, fueling for sports and physical activity, and nutrition myth busting. Her approach focuses on adapting intuitive eating habits and developing a healthy relationship with food. Autumn is finishing up a dual Masters of Science in Nutrition and Exercise Physiology at Teachers College, Columbia University.