Pilates is a timeless exercise system that's more than just a workout — it's a way to better understand and enhance your body's natural movement. Despite being around for many years, it remains an undiscovered gem for many. It's normal for newcomers to have questions about the practice, the unique equipment involved, and the benefits it can provide.
Pilates isn't just about getting stronger; it's about building a different kind of awareness with movement and resistance. It teaches control and coordination through a one-on-one guided workout, making it an excellent addition to any rehabilitation program. It hones in on small and large movements, each with a challenge of its own.

Whether you're bouncing back from an injury, looking to improve your athletic performance, or simply want to try a new way of working out, Pilates can offer something valuable. And if you're in New York City and wondering where to start, we're here to help. We can connect you with experienced, friendly Pilates instructors who tailor sessions to your individual needs and goals.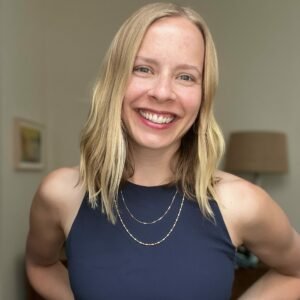 Morgan McMahon
Morgan's Pilates career began in NYC in 2015, after completing her BA in dance. She is certified in both Mat and Apparatus Pilates. She has extensive experience working with clients with scoliosis, disc bulges/herniations, muscular imbalances, and varying injury/surgery rehabs. Morgan also teaches private clients who are simply looking to further understand their own anatomy and fitness. Her contemporary style and thoughtful instruction welcomes any age, body-type, or experience level.
Shing Yiing Ong
Shing is certified in teaching both Pilates and Apparatus Pilates. She is experienced working with special cases such as pre/post natal, osteoporosis and varying injury. Being a corporate worker, she founded Body Balance Lifestyle where she teaches busy career professionals how to use Pilates to create a stronger core and better posture. Her combination of Classical and Contemporary Pilates, ability to customize a plan to the clients' need will help you in bringing your wellness journey to another level.
The Co Pilates
The Co Pilates is focused on physical and energetic healing. We offer intelligent movement programs based in foundational Pilates theory as well as intuitive movement programs that integrate energy work for a more embodied approach to healing. Brittany and Molly, as well as our client support team, collaborate with you to facilitate better awareness, connection, and ease in your body.
We stay up to date on the latest research